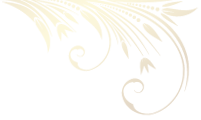 Creating a superb mix of services and innovative technology
Janson Industries
1200 Garfield Ave. S.W.
Canton, Ohio 44706
Phone: 330.455.7029
Toll Free: 800.548.8982
Fax: 330.455.5919
About Us
A Brief Look at Janson Industries
You're seated in a theater. The house lights go down. There's a rumble of thunder from the speakers, the hiss of rain. The curtain goes up, the stage is awash in light... the action begins.
It's only the beginning of the performance, but Janson Industries was already in action, putting our talents to work to ensure that the production you are watching is a complete success.
Since 1936, Janson Industries has become one of the most respected manufacturers, contractors and installers of stage equipment in the nation. Now in our third generation of family ownership and management, Janson Industries is made up of experts who put the professional touch on whatever we do, whether it's a small elementary school stage, a church, or a major performing arts center.
Over the years, Janson Industries has pioneered the use of many technological advances in equipment design. We were the first to use aluminum in stage and drapery tracks, as well as in acoustic ceiling clouds. Also, we have been consistently innovative in the development of counterweight rigging systems. In addition to our own products, we are a worldwide dealer and distributor for manufacturers such as J.R. Clancy (rigging) and ETC (lighting equipment). This allows Janson Industries to complete large contracts that integrate complete theater systems including rigging, curtains, acoustic ceilings, shells and complete lighting systems.
In a typical year, Janson Industries completes hundreds of contracts throughout the United States and internationally. A substantial portion of our annual volume is repeat business from past customers. Whether the project is domestic or international, JI's staff will provide expert guidance in design and material selection. Our combination of experience, ability, stability, and successful business history guarantees that we will meet your most demanding performance criteria.
However, Janson Industries brings more to the table than simply equipment; we bring knowledge and experience. Our owner/management team is comprised of people with a number of relevant certifications and undergraduate as well as advanced academic degrees. Our staff participates in frequent training sessions, both at selected job sites and at our state-of-the-art training center in Canton, Ohio. Our technicians hold certificates in a number of OSHA and safety areas. Virtually all of our technicians have attained certification in the Entertainment Technician Certification Program as Certified Riggers- Theatre, our industry's gold standard for excellence. Our people are also active in our community offering their time, experience and leadership in a number of civic, social, and religious organizations.