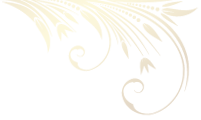 Creating a superb mix of services and innovative technology
Janson Industries
1200 Garfield Ave. S.W.
Canton, Ohio 44706
Phone: 330.455.7029
Toll Free: 800.548.8982
Fax: 330.455.5919
Why Choose Us
We're experienced. Janson Industries has been in business for over 75 years under three generations of family ownership and management.
Our installation crews are top-notch. We have more full-time installers than any of our competitors, with crew foremen averaging fifteen years of experience. In addition to on-the-job training in a wide range of environments, our people routinely receive training at our state-of-the-art education center. Janson Industries is an ETCP (Entertainment Technician Certification Program) Recognized Employer. Virtually all of our installers are ETCP Certified Riggers- Theatre, our industry's gold standard of technical excellence.
We have great seamstresses. Most of our in-house sewing staff has at least 25 years of relevant experience and has sewn items ranging from small triangular window draperies to five-story-high masking curtains.
We are flexible fabricators. We have a well-equipped in-house fabrication shop for quick-turnaround special requirements and component assembly. We also manufacture high-quality acoustic clouds.
Our curtain tracks and hardware are the best. While we can and do install competitors' hardware, ours is the best. This isn't just our opinion; Hark Laboratories, an independent testing laboratory, found Janson Industries' curtain tracks and carriers to be superior to those of our two largest competitors.
We can help with quick-turnaround requests. We own one of the largest inventories of flame-proofed and inherently flame-resistant theatrical fabrics in the industry providing for prompt completion of stage curtain orders.
We have worked in your area.Janson Industries has done rigging work in 49 states and three continents. Feel free to contact us for a list of our contracts in your area.
We are committed to your satisfaction. Janson Industries has a commitment and a mission to provide quality products and installation to meet the highest expectations of school and institutional staff as well as technical directors, consultants, architects, general contractors, and construction managers. Let us know how we can help you with your next project.