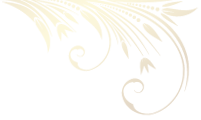 Providing acoustic solutions to theatres and educational institutions since 1936
Auditorium Acoustics
Over the audience and over the stage, ceiling clouds and panels produce balanced and blended sounds for a variety of venues, resulting in a rich, directed sound that discriminating audiences have come to expect.
Our Acoustical Ceiling Panels are engineered, manufactured and installed by Janson Industries. Because our Acoustical Panels are made of structural aluminum, they are light weight, strong and maintain their structural integrity while maintaining the acoustical characteristics of other materials. They can be designed in a variety of shapes and colors for visual excitement while still achieving a maximum range in audible frequency.
In addition, Janson Industries distributes and installs the entire line of highly regarded acoustic ceilings and orchestra shells by other manufacturers including Wenger Corporation.