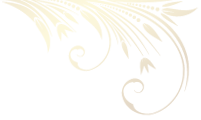 Creating a superb mix of services and innovative technology
Janson Industries
1200 Garfield Ave. S.W.
Canton, Ohio 44706
Phone: 330.455.7029
Toll Free: 800.548.8982
Fax: 330.455.5919
Credentials
We've had many accomplishments since 1936 including thousands of installations across the country and on three continents. In addition to our long, successful history, and numerous satisfied customers, here are some reasons to use Janson Industries for your stage equipment needs.
ETCP Recognized Employer
ETCP Recognized Contractor
11 ETCP Certified Riggers-Theatre
OSHA and safety certifications for all of our installers
Certified installers of innovative theatrical products such as ETC Prodigy and J.R. Clancy Powerlift
Bureau of Workers Compensation Division of Safety and Hygiene Achievement Multiple Award Winner
Stark County Safety Council Excellence in Safety Awards
SCOPE Award winner for Outstanding Business Achievement
Member in the National Federation of Independent Businesses
Supporting member for U.S. Institute for Theatre Technology
Member with the Canton Regional Chamber of Commerce
The mission of Janson Industries is to develop the most highly trained, educated and certified installation crews in the industry. In 2009, a classroom was created in Janson's 112,000 square foot facility for ongoing educational training by manufacturers and industry experts.
Commitment to Employee Certification